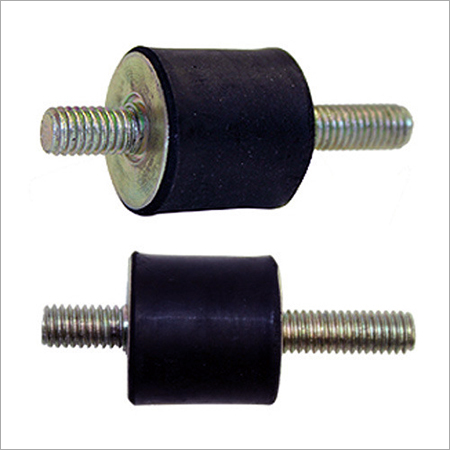 Product Description
Available in different diameter and height options, this durable O Mounting Nut is used to minimize vibration level of electric motor, air conditioner, radiator used in automotive industry and generator set. Made of good quality nitrile or neoprene, this mounting nut possesses excellent elastic deformation rate and good viscoelastic attributes. Accessible in tailor made specifications, this durable O mounting nut can resist impact and vibration. We would like to introduce ourselves as a quality conscious manufacturer and exporter of standard grade Rubber O Mountings.
Features:
Long working life and stable physical properties
Useful for reducing vibration generation
Custom made design
Low maintenance cost
Additional Information:
1) Commonly referred as O mounts, these rubber products are useful for reducing noise or vibration of engines of industrial equipments like compressors, air conditioners, automotive radiators, generators, vibratory feeder and electrical radiator.
2) Made of superior grade steel, especially carbon steel, these contain rubber made cylinder which is covered with non ferrous or ferrous metal made washers via bolts and nuts.
3) Even hole design of these mountings promote their secure connection with the engine.
4) These are offered in different specifications to suit exact deflection needs.
Advantages:
1) Simple installation method
2) Multipurpose usage
3) Minimal shear stiffness level
4) Exceptional compressive strength
5) Installation height can be lowered
6) Factors that need to be considered while choosing these mountings are:
7) Rate of static deflection
8) Thread specifications of used bolts and nuts
9) Highest compressive load
10) Shock enduring capacity
11) Load deflection attributes